[Photography by Matt Winquist]
The poster-child for urban sprawl, there's not a lot of true urban-living in Phoenix, Arizona. What they do have, surrounding their small urban core, is several designated historical neighborhoods where much of the modern architecture and design magic happens.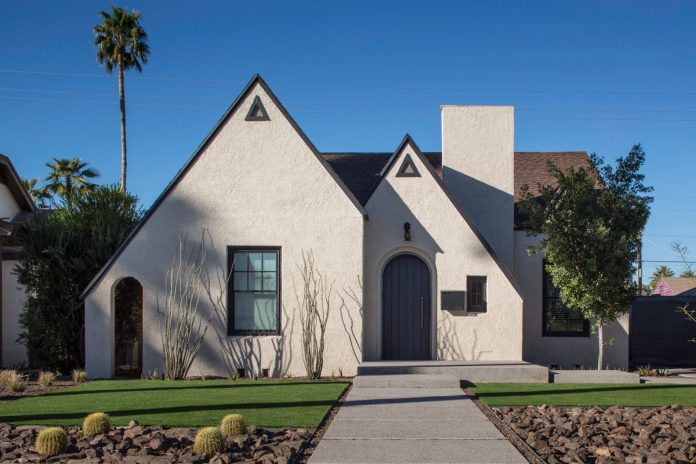 Being a relatively young city, historic means anything built before the 1960s and, in some cases, including the 60s. FQ Story is one of the older neighborhoods with most homes dating back to the 1930s. These homes are smaller than houses today and have city guidelines in place to protect the historic character of the houses.
The challenge for Chen + Suchart Studio was to enlarge and update the home while maintaining the historical look and curb-appeal. "With the exception of a small storage closet, this home has largely remained untouched for nearly 100 years," said Chen + Suchart Studio.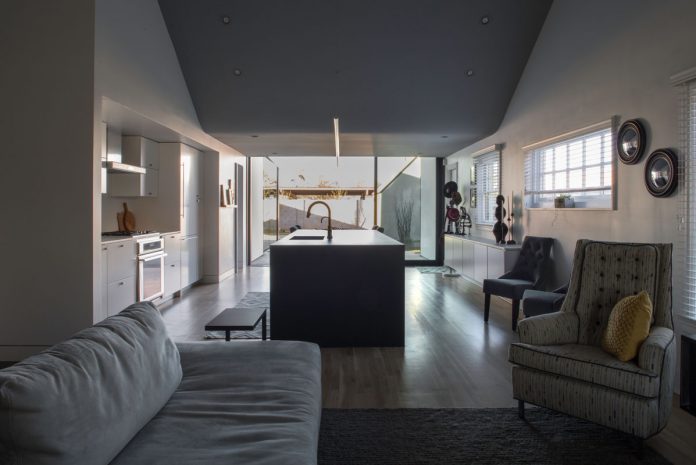 The residence was originally 1,100 sqft. with a multi-room, closed-off floorplan. The architects used the existing footprint as the main living space by removing interior walls to create a large open space for the living room, kitchen and dining area. The attic was removed to allow for a vaulted area over the living room to help the space feel larger than it actually is.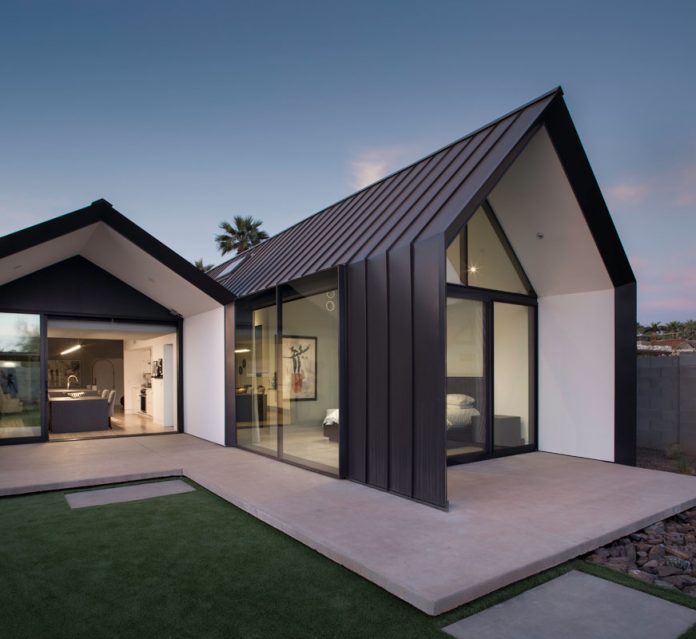 At the rear of the house, a 400-square-foot. addition was constructed as the master suite. The architects designed the structure to be in harmony as a modern extension of the historic house with an open-ended gabled form. The addition is wood-framed and clad with a standing-seam metal façade in a charcoal gray finish. The exterior panels cover the roof and walls creating a unified look.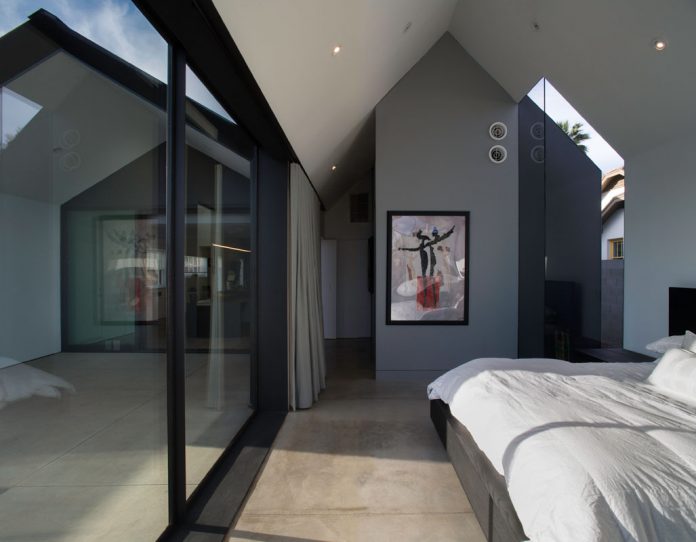 The master suite has a polished concrete floor and consists of the bedroom, master bath and a large walk-in closet in the space of the original master bedroom. The master suite gets plenty of light from a window wall facing out towards a partially enclosed patio built of the living room as well as another window wall with a glass door leading out to a paved walkway and a concrete fireplace in the landscaped backyard.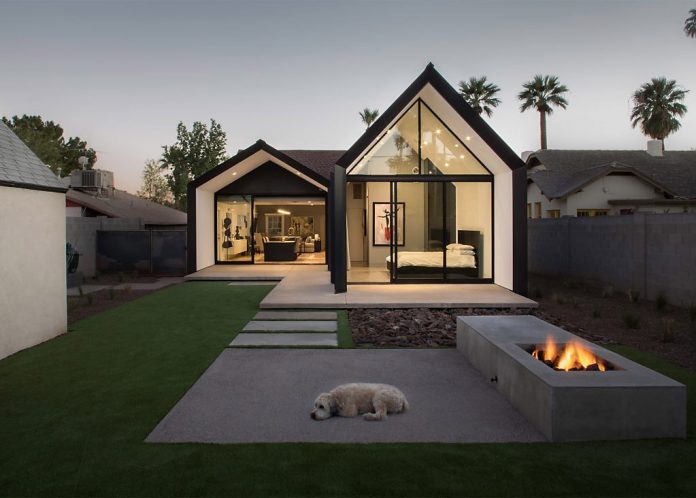 In the Escobar renovation, Chen + Suchart Studios realized their ultimate goal of an architectural design that maintained the home's historic character while adding modern aesthetics and functionality.