The Center for Jewish Life, designed by Stanley Saitowitz | Natoma Architects, won AIA SF design Honor award in 2017. Drexel University's Hillel House is sheathed in local red brick as textured fabric draped in an abstract menorah that terraces down to the street. Arranged on four interconnected levels, the square building has thickened side walls which contain services, and four central columns which structure the middle, front and rear.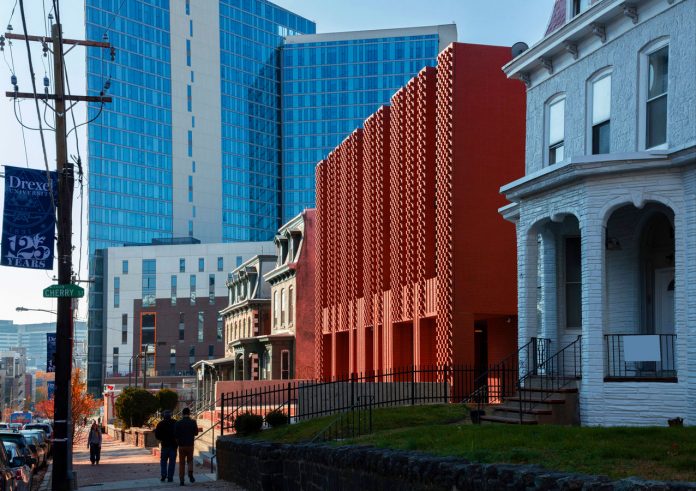 The building is organized on four interconnected levels:
Support (services)
The basement contains the kitchens, storage and mechanical areas.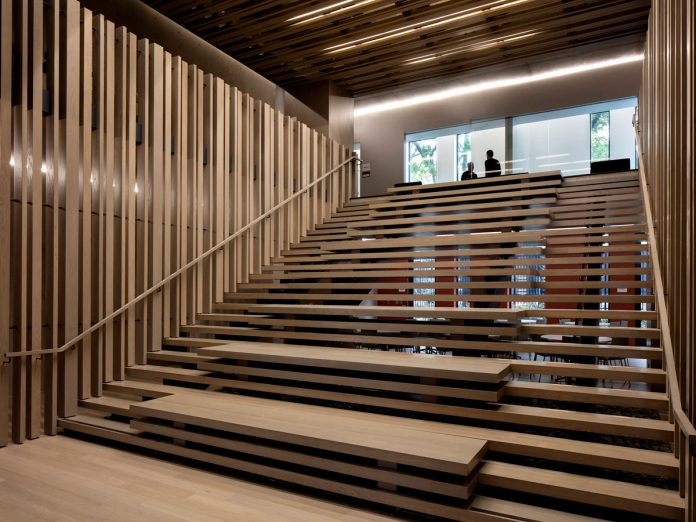 Action (community)
The street level is dedicated to everyday life, to meeting and talking, sitting around a fire, gathering and eating at the rear which opens to a garden.
At the center, and connecting the second floor, is a stair, amphitheater, auditorium, with a balcony overlooking it from above. This multilevel courtyard is a multipurpose space at the heart of the building, the pivot of everything.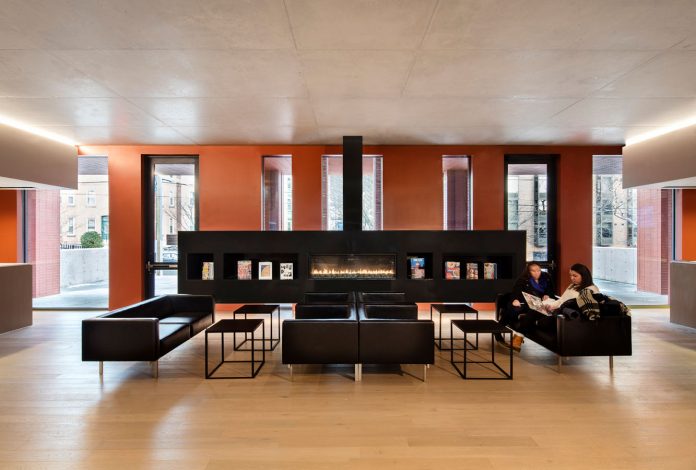 Formation (learning)
The second floor is for focused activities, offices for planning and arranging, rooms for quiet study and discussion, places for groups and gathering, spaces for exploration and learning.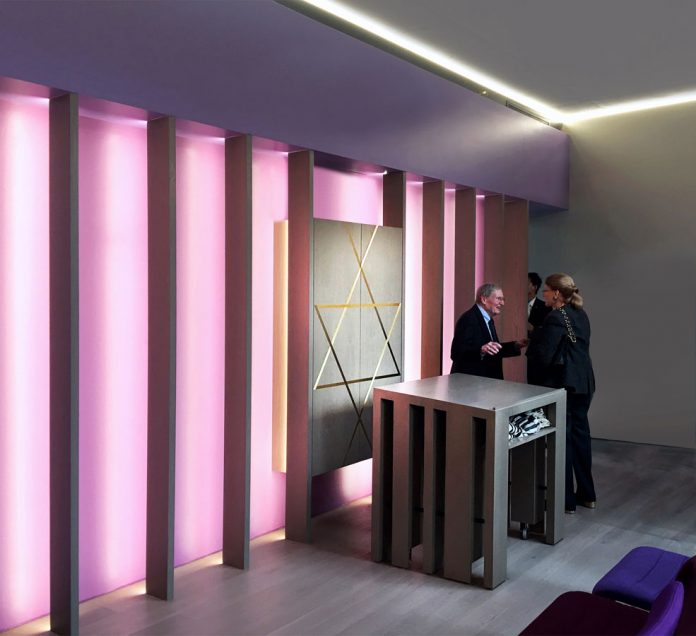 Worship (divinity)
The top floor is the place of worship, the Shabbat floor, the level of sanctity. The three prayer gatherings, conservative, orthodox and reform, are connected with a central court that opens with a circular cut, an absent dome to the sky above. This is the only view in the city free of the works of man. This absent sanctuary is what is common and connects the three branches of worship in shared faith. The largest room doubles as the library, or Beit Midrash, the House of Learning.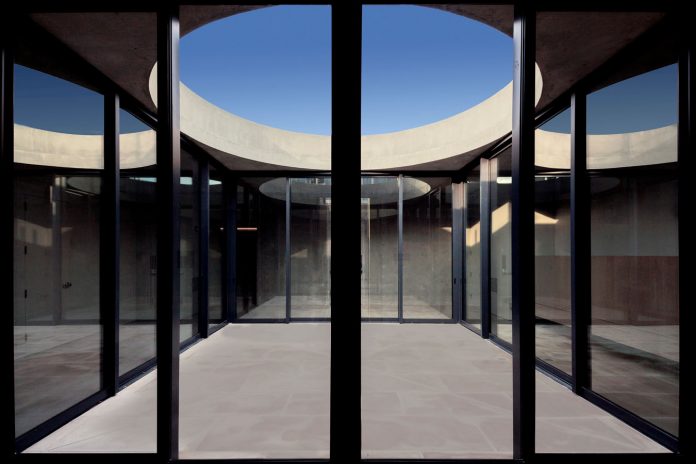 By day, light reflects on the woven brick notches, by night light shines from within. This is a space to create a continuing community of traditional values through meeting, learning, and ceremony. This is a place to gather and emanate light.
[photography by Richard Barnes & Stanley Saitowitz]