Let's be real, Staten Island is the red-headed step-child of the five New York City Burroughs. It's not really a destination for anyone who doesn't live there. The Staten Island Ferry is full of people who ride to Staten Island only to get on the next ferry back to Manhattan. No one thinks of modern design when you mention Staten Island. But, that may soon change, especially in the Stapleton area where modern apartment buildings are popping up.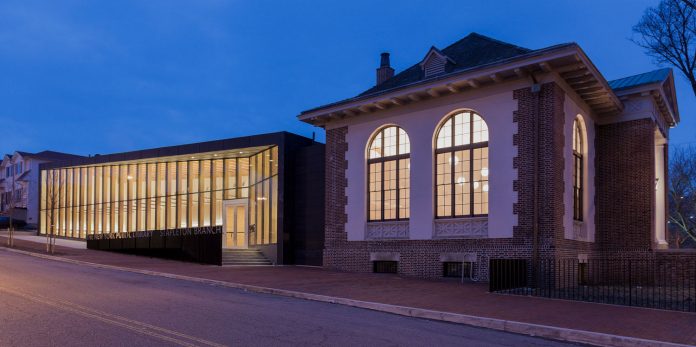 Andrew Berman Architect was asked to design a re-conceived and enlarged branch library located in Stapleton, Staten Island for the New York Public Library. A single room Carnegie branch library, designed by Carrere and Hastings in 1909, had been serving the community for over 100 years and was to be renovated as part of the library expansion. An empty adjacent lot was allocated for a 7,000-square foot addition to create a new library of 12,000 square feet that would better serve the community and its current needs.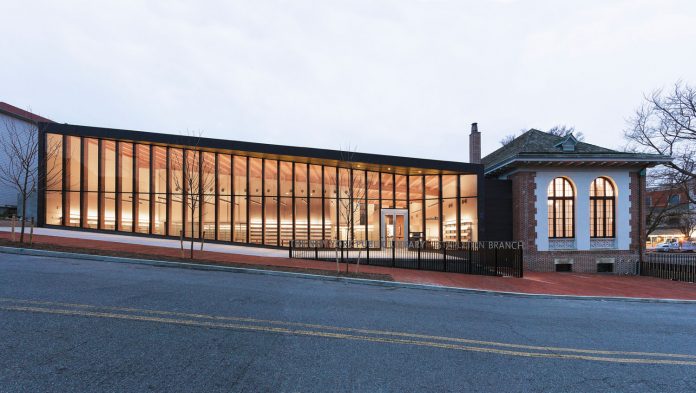 The new library was intended above all to be an inviting, open, and accessible public space for the community. The new library had to be on a single level, stitch new building to old, and be handicapped accessible. An open plan, easily monitored by staff, that provided strategic spatial separations between children's areas, teen area, and an adult area was desired.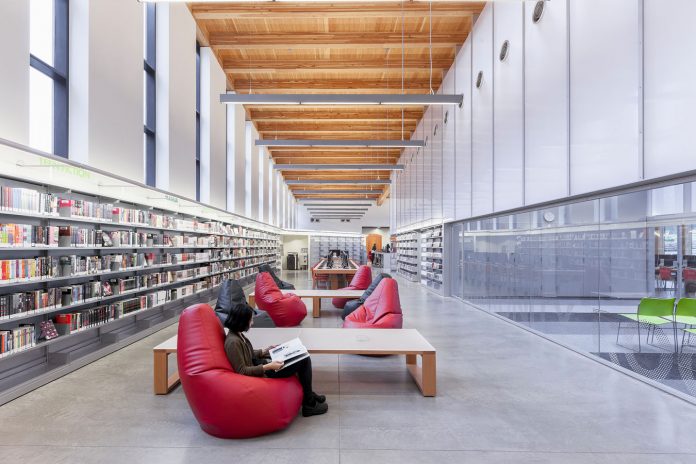 Working with the sloping grade of the land, the new building was sited such that a new street entrance could be accessed from grade, without steps. Teen and adult reading and research areas are located in the new building, separated by a transparent community room. The original Carnegie Library, which is immediately accessed off the new entry, was restored true to its original design and is now the children's reading room. The structurally glazed facade invites the public and supplies natural light. The exposed wood structure provides a sense of rhythm, scale and material richness unexpected in contemporary public buildings. A radiant heating system efficiently warms the polished concrete floors.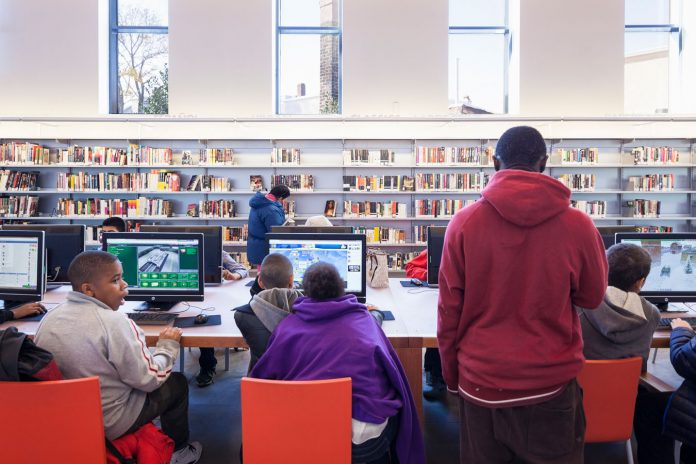 The library is the digital hub and a resource for the neighborhood, providing Wi-Fi and computer terminals for students and residents. While information is increasingly available and distributed in a digital format, the architect sought in this building to assert the enduring relevance and primacy of the book. As such all walls are lined with bookshelves, putting the entire collection of the library within view, and within reach, of all its patrons.
The library extension has garnered multiple accolades and awards for Andrew Berman Architect including the Lucy G. Moses Preservation Award, Wood Design Award, and the latest, the AIA/ALA 2017 Library Building Award.[
[photography by Naho Kubota]