For his first UK project, Spanish architect Santiago Calatrava held out for a transformative one.
To be precise, the project will be a £1-billion landmark that is set to transform Greenwich Peninsula, London's emerging cultural district. Residents and visitors to the Peninsula will arrive from the tube into an 80ft high winter garden and glass galleria. The scheme will total 1.4 million square- feet, including a new tube and bus station, theater, cinema and performance venue, bars, shops, and a wellbeing hub. Above this will rise three towers of workspaces, apartments, and hotels, all connected to the Thames by a stunning new land bridge that will emerge next to Sir Richard Roger's Millennium Dome.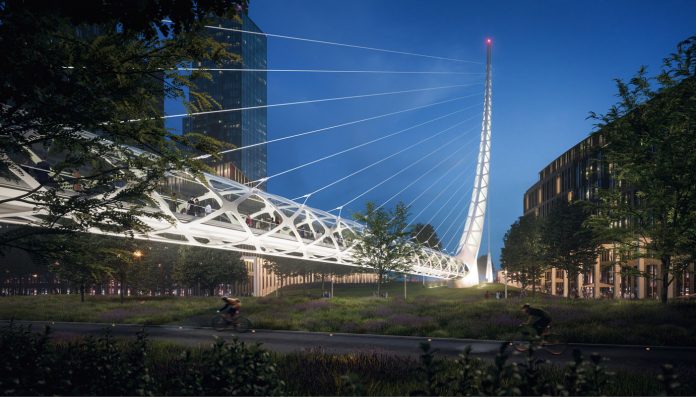 Greenwich Peninsula is London's largest single regeneration project. The £8.4 billion transformation of the Peninsula will over the coming years provide 15,720 new homes in seven new neighborhoods: home to central London's first major film studio, a new design district, schools, offices, health services and public spaces, all wrapped by 1.6 miles of River Thames. As the gateway to Greenwich Peninsula, Calatrava's Peninsula Place signals the intent and ambition for this whole new district.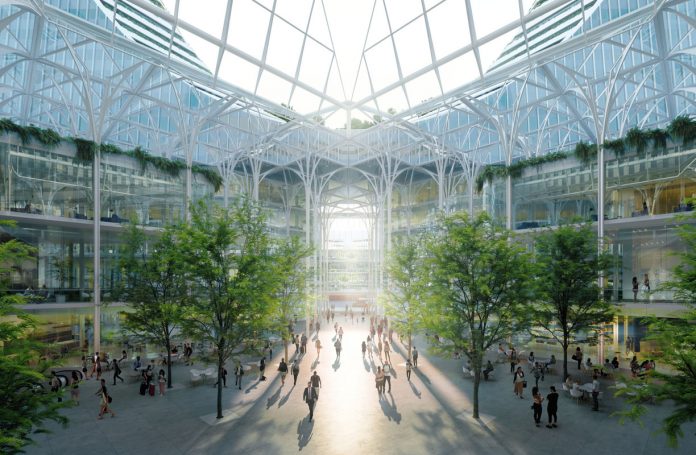 "It is an honor to be designing such a piece of the fabric of London, a city I love. In designing this scheme, I have been inspired by London's rich architectural heritage and the very special geography of the Peninsula. It will be a project that reflects both this and the ambition of Knight Dragon for Greenwich Peninsula," said Calatrava.
For those who don't know, Knight Dragon is a major developer who is a winner based completely on that cool company name.  They are jointly spearheading the development of Peninsula Place with their partners the Greater London Authority and Transport for London.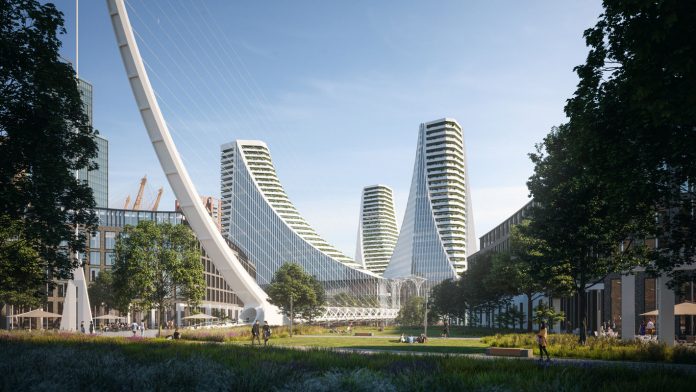 Peninsula Place is part of the Peninsula Central neighborhood. Sitting next to The O2, this neighborhood will be home to a variety of residences, including within Peninsula Place by Calatrava and two buildings designed by Greenwich Peninsula's master planners Allies & Morrison. Together these will provide 800 new homes, 200 of which will be affordable. These add to the hundreds of new homes that have been built to date by Knight Dragon across three new neighborhoods, and which people are already calling home.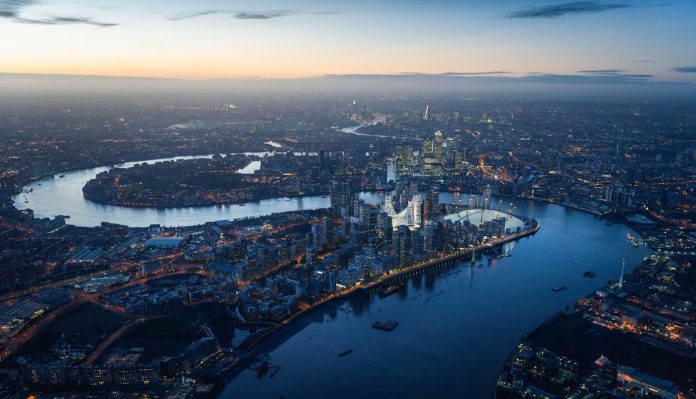 Santiago Calatrava is the latest architect to be commissioned by Knight Dragon. Chosen for his world-class designs and experience in delivering transport hubs, Calatrava joins a list of other architects including SOM, Marks Barfield, DSDHA, Alison Brooks and Duggan Morris who are also helping make Greenwich Peninsula a world-renowned destination.