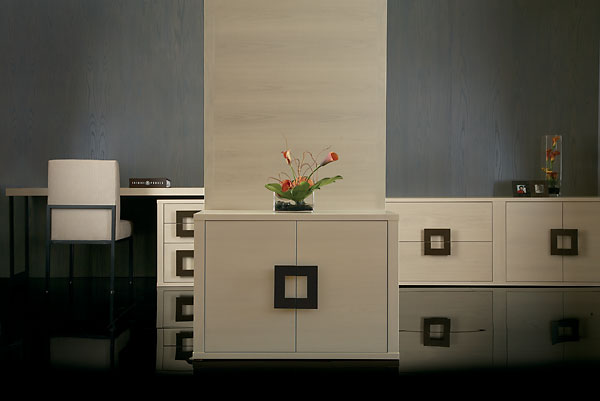 Antoine Proulx designer/owner Marc Desplaines had an idea. He knew he wanted a new desk, but that idea took on a life of its own.
The idea blossomed into an entirely new line for office furniture for the designer. One desk turned into a thirty-four item collection consisting of seven desks, ten file pedestals, two bookcases, a conference table and fourteen file credenzas and storage units. The collection was dubbed Infinite Office for the sheer size of the collection and the versatility provided by the modular system.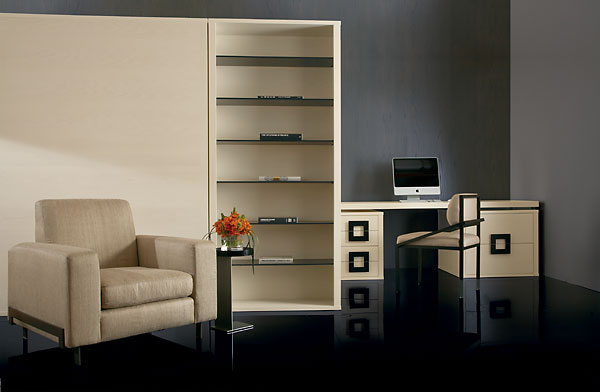 "In Infinite Office, you simply select your desk configuration and depth, choose your pedestals and then build on with filing cabinets, credenzas and bookcases to create a totally built-in look," said Desplaines.
Unlike a built-in system, the modular office can be easily relocated to a new residence or building, or to be fitted for the smallest New York apartment or the largest corner office.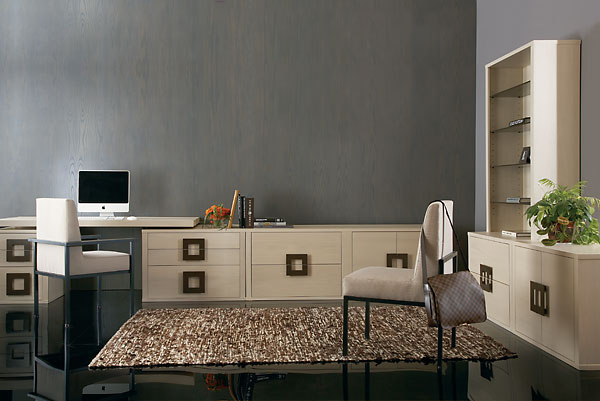 Much of the Antoine Proulx furniture line marries wood and steel, the Infinite office continues the trend. The steel drawer pulls were inspired by the fashionably bold and chunky hardware on women's hand bags by fashion leaders such as Marc Jacobs, Louis Vuitton and Chanel.