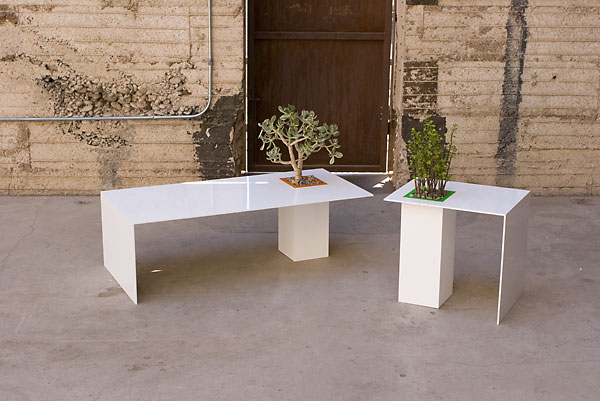 The Phoenix Contemporary Design Fair (PCDF) showcased design and innovation as the finalists of the Independent Furniture Design Competition were on display from April 18-20, 2008.
A panel of judges from various design disciplines was selected to judge the competition. The panel consisted of architects, Luis Salazar and Lou Werner, interior designers, Christine Johnson and Haley Balzano, furniture designers, Marc Desplaines and Lew Gallo, and kontakt publisher, Don Crossland.
The judges scored each design on a point system that was weighted toward overall design and innovation.
Local and international designers alike answered the call for entries with over 100 submissions. The top 16 designs were chosen based on overall design and innovation and displayed in a special area at PCDF.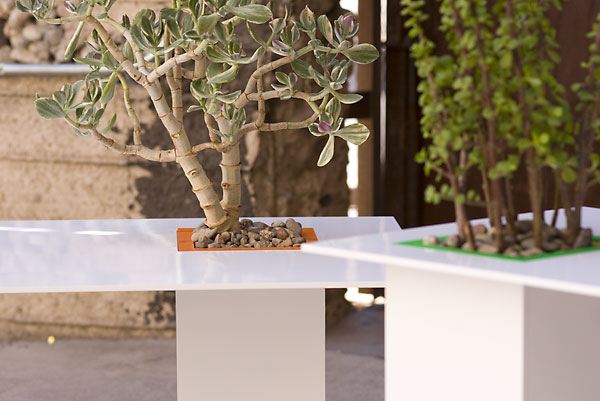 Local designer, Mario Lopez, was selected as the winner for his Mesa Verde table. The judges were impressed with the elegant simplicity of the indoor/outdoor table and the innovative way of including a planter in the design. The Mesa Verde also won points for the clean design and immaculate finish.
As the winner, the Mesa Verde will be sold at Haus Modern Living and kontakt magazine will run a full-page ad for the table.
For the first runner up, the judges selected the Twist Shelf by San Francisco designer, Dylan Gold, for his redesign of the standard modular box shelf. The shelf is available with an aluminum stand or as a wall-mounted system.
The second runner up was the Layd bed by Texas designer, Michael Garman. The platform bed is made from layered plywood meticulously contoured for a simple yet beautiful design.
Read more about the design competition and PCDF in the June/July issue of kontakt.