To most Americans, Japanese fare consists of edamame, sushi and sashimi. The haute cuisine style called robatayaki is teaching people Japan also has a venerable tradition of grilling.
Roka Akor brings the admirable combination of thoughtful design and contemporary robatayaki cuisine to Scottsdale. Designed by Noriyoshi Muramatsu in collaboration with Tokyo-based firm Super Potato, the robata grill is the centerpiece of the restaurant. Diners can sit around the open charcoal grill in the robatayaki tradition of preparing meals in full view.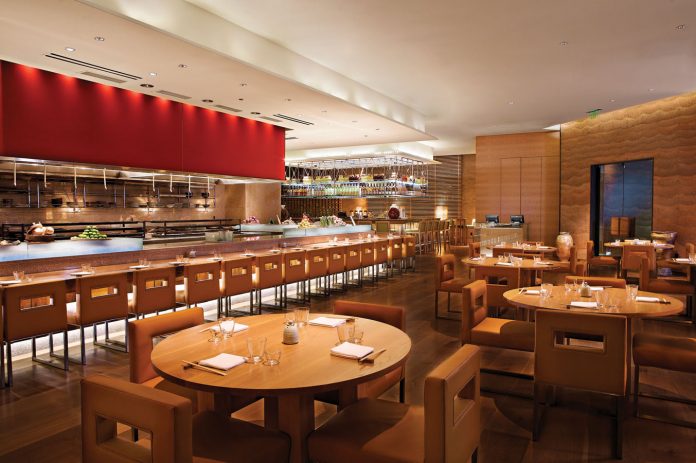 The restaurant's interior features wooden slats lining the walls and windows beginning at the floor and extending over the ceiling like a canopy, while mud accent walls molded in an organic pattern give the illusion of being carved from the ground. The combination of the mud walls and reclaimed elm tables contribute a warm, rustic quality to the contemporary atmosphere.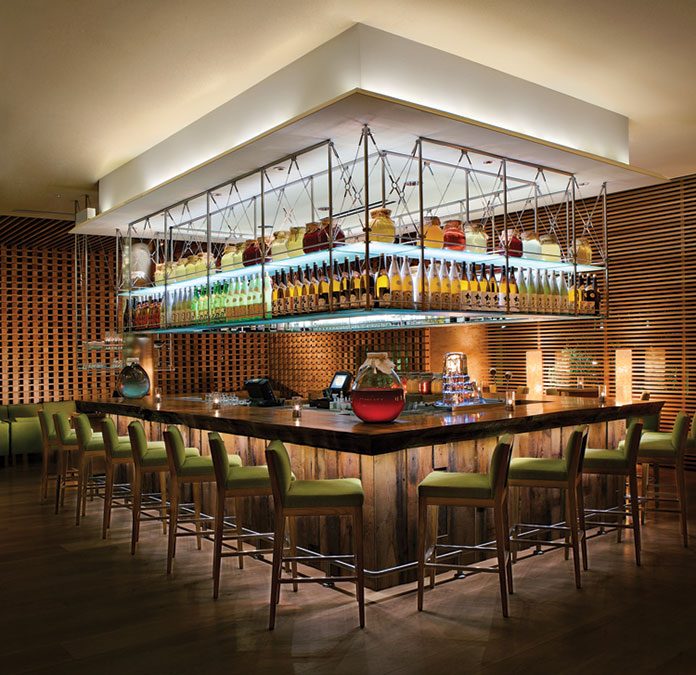 Like it's award-winning counterpart in London, Roka Akor features the Shochu Lounge and Bar. If the robata grill is the restaurant's centerpiece, the Shochu Lounge is the crown jewel. Much like robatayaki, shochu is a Japanese tradition catching on in the US. It is a vodka-like distilled spirit dating back to the 14th century. The Shochu Lounge offers a myriad of shochu tonics. The signature detail is the crystal clear ice made from purified water and carved from blocks into miniature icebergs chilling every drink without excessive dilution.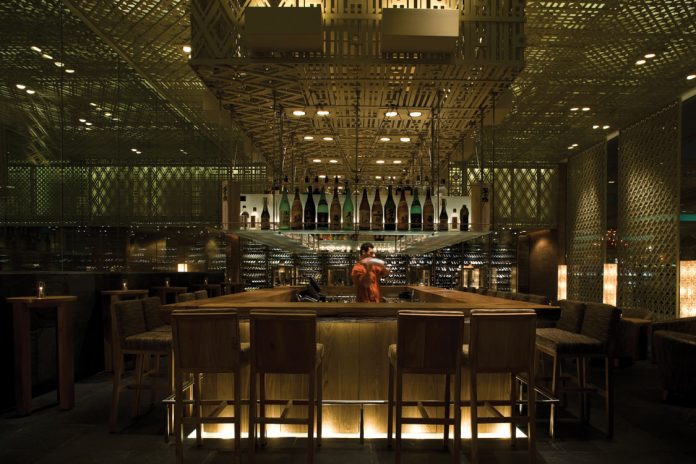 A friendly staff serves the exceptionally prepared food with as much attention to presentation as mouth-watering flavors. Some of the menu's highlights include the Butterfish Tataki, Black Cod and the spectacularly large Madagascar Prawn. In addition to the grilled delights, the selection of sushi and sashimi is unique with inventive combinations like the Age Watari Gani roll featuring soft-shell crab, cucumber, kimchi and chili mayonnaise.
Roka Akor raises the bar for Japanese haunts in the Valley. It looks like we're all turning Japanese – and we like it.