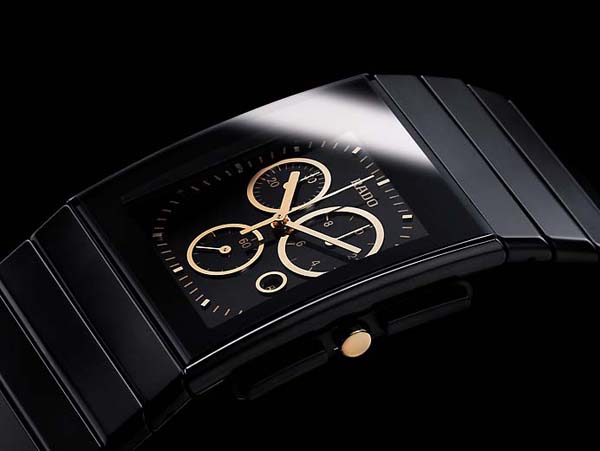 Reinventing the wheel time and again, watchmaker Rado differs from traditional Swiss watchmakers as the company often uses unconventional materials and designs. Rado has pioneered the use of a number of materials unique to watch making, including ceramics, lanthanum and most recently, sapphire crystal.
This update to the Integral line is a bold, modern interpretation with a smooth profile and curved case accented with two rows of diamonds along the edges. A scratchproof sapphire crystal covers the surface. Six diamonds adorn the face giving a visual indication of the two, three, four, eight, nine and ten o'clock hours.
Known throughout the industry for making the world's first scratchproof watch, Rado strives to create unique, innovative timepieces that stand the test of time. Their goal: to create watches that are beautiful and that stay beautiful, is readily apparent with the Integral Jubilé. These distinctive, modern timepieces have already caught on in Europe and the US is not far behind.