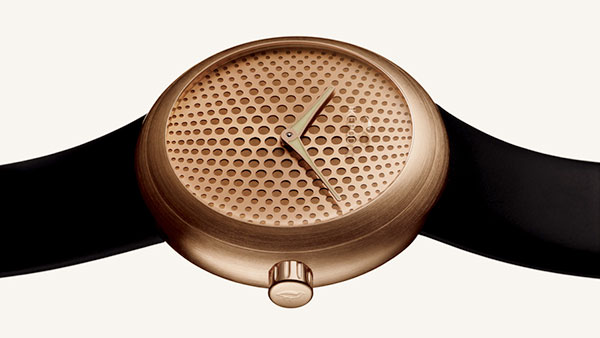 Event Horizon: the edge of a black hole where time and space become infinite.
Prolific designer Marc Newson designed the first prototype of the POD watch in 1986. Newson teamed up with Swiss businessman Oliver Ike in 1994, forming IKEPOD to build upon the design innovation and bring the vision of an organic clean design to an industry infatuated with gratuitous ornamentation. IKEPOD launched numerous, critically acclaimed watches over the next decade until the company's closure in 2004.
In 2005, entrepreneur, art collector and timepiece aficionado Adam Lindemann partnered with Newson and acquired the IKEPOD archive. With the foremost priority of producing the highest quality and most contemporary watch design in the world, Lindemann began an intensive initiative to re-launch the company. Marc Newson personally redesigned and updated every detail of IKEPOD's classic models and designed an entirely new collection: the Horizon.
The Horizon embodies the elegance of simplicity, reducing it to the bare essentials: hours and minutes. The perforated dial creates a convex optical illusion emphasizing IKEPOD's trademark bulbous design. The perfect ellipse profile of the case is a significant reconfiguration of the classic UFO shape of the original IKEPOD watches.
The Horizon is available in rose gold and platinum, as well as a limited edition titanium version. All watches have a sapphire crystal, scented rubber wristband and precision Swiss mechanisms.