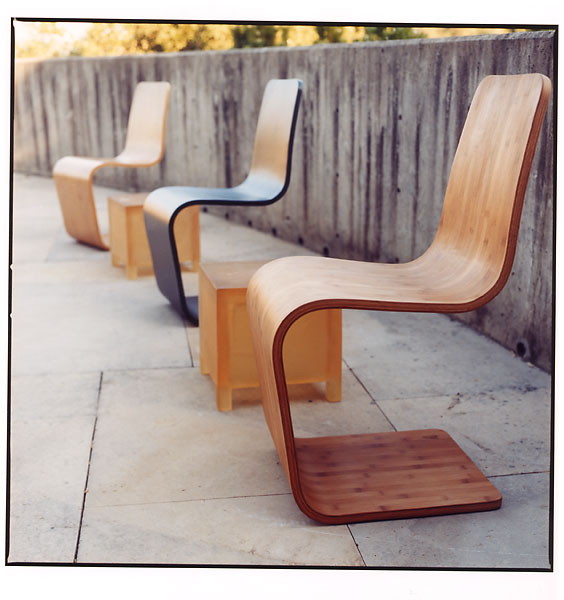 Spring Chair
Manufactured using one of the world's most prolific natural materials, the Spring Chair from Modern Bamboo is contoured to the body featuring a simple, ergonomic design. Its single part form minimizes weight and material waste making it light and efficient. The strength and flexibility of bamboo create a gentle rocking action in this sensuous chair. The chair is available in three different finishes including ebony, natural and cherry.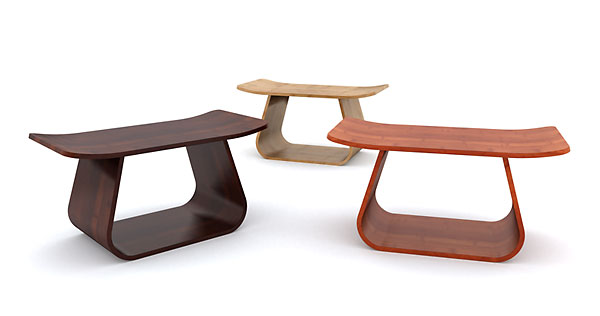 Becca Stool
Refined and versatile, Becca is a truly multi-functional piece. Conceived as a lightweight sled-based stool for use with or without a cushion, Becca also performs beautifully as a side table, or stacks to form a dramatic shelving element. The curved, tapered base elegantly lifts the contoured top. The rounded forms give full expression to the natural bamboo texture, finished to a silky polish.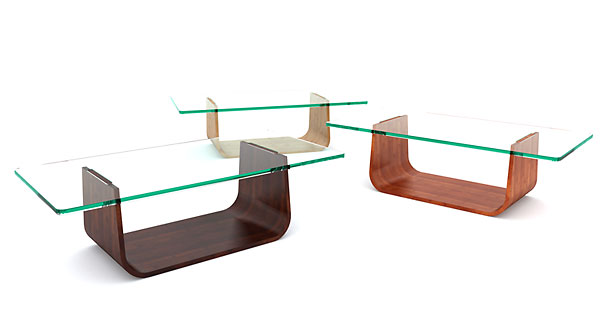 Game Table
The Game Table fits a precisely-machined glass top to an elegant molded base. The top and base interlock simply with an exposed tenon finished flush with the table surface. Use the base to store and display, or keep it empty to reveal the curved form and the silky finish of the natural bamboo. The 3/4″ glass top has rounded corners and polished, eased edged. The table is perfectly sized for residential use, but substantial enough to find a place in a public seating area.