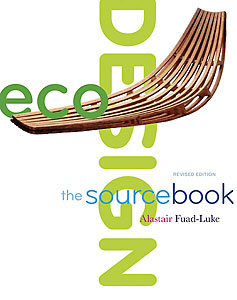 Everyday green-minded consumers can rejoice with the release of ecoDesign.
ecoDesign is the only book to present the vast array of recycled, recyclable, renewable and energy-efficient products developed worldwide for regular Joes. Featuring everything from furniture to fashion and cars to cosmetics, ecoDesign is your definitive guide for everything and anything green.
The book, designed as a reference, features products and designers cross-referenced for easy look up. There's also a plethora of addresses and contact information for those who want to know a little bit more.
Available from Chronicle Books.