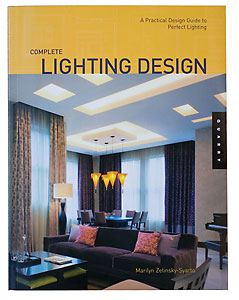 If your room – or maybe your entire house – is in dire need of some decorating attention, 
Complete Lighting Design
 may be the solution. Often, the furnishings or décor in a home is not the issue, but rather the choice and placement of lighting. This book teaches its readers to create an overall feeling in a given room by choosing lighting fixtures that will brighten it, add color and enhance features of the entire house. Featuring ideas for an a array of lighting elements including suspended, recess, track, floor and table lamps, as well as a tutorial on bulb types, this book has it all for the enthusiastic, DIY home decorator. 
Complete Lighting Design
 guides readers on how to refresh any space with the latest technologies and trends in lighting design from accent lamps to an illuminated front lawn.