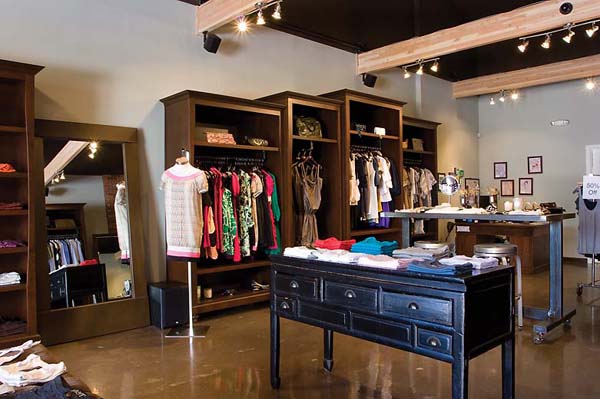 If you look up the word bijou in the dictionary, you will come across descriptors like gift, elegant, gem and, best of all, exquisitely wrought. That's exactly what globetrotting Melissa Kingston looks for when selecting pieces for her boutique of the same name.
At Bijou at The Borgata in Scottsdale, the clothes tell a border-transcending tale of culture and influence beyond that of a typical American boutique. Carrying both men's and women's lines from urban centers in France, Denmark, United Kingdom, Canada, Australia, Thailand and Brazil, Bijou offers labels rarely seen elsewhere in Arizona or the rest of the United States, for that matter.
"International labels come with a different perspective. They're fresh, more unique than what we are used to seeing everyday – designers design based on the way they grew up, their culture," says Kingston.
After years of studying and working in fashion abroad, Kingston has made Arizona her home. Her impeccably and internationally honed instinct for classic, yet youthful looks by designers like Heidi Merrick, Griffin and Juliana Jabour have earned Bijou so much press that Kingston admits to being overwhelmed by it all.
One significant instance of notoriety occurred in late 2007 thanks to Sienna Miller. When the actress was photographed in an asymmetrical Vindler & Nixon trench coat, she unknowingly made Kingston's little Borgata shop the toast of the national blogosphere as one of only two stores in the nation selling the coat.
But it is press like that has customers of all ages buying Bijou's jeans, tees, lingerie, bags and dresses. Of her refined, yet still sporty and flirty fashions, Kingston says,"We want to push originality and individualism versus brand names. [My clothes] are sophisticated and sexy, subtle and not overt."