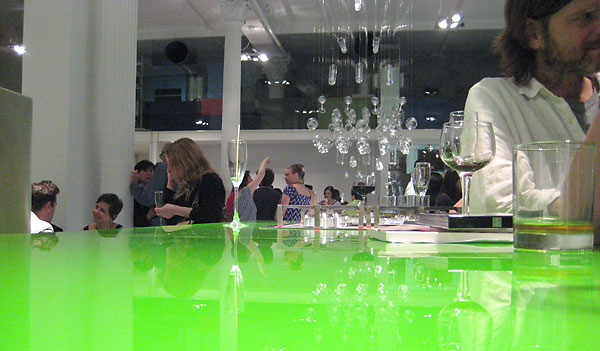 On the eve of ICFF 2010, the events surrounding the show begin in earnest. ICFF is the hub, but all the other events are what really make it a design week. You have to pick and choose which events to attend because there are too many going on at one time all over the city to make them all.
Friday night I started out at a press event for the 50th anniversary of the iconic Panton chair at the Vitra store in the Meatpacking district.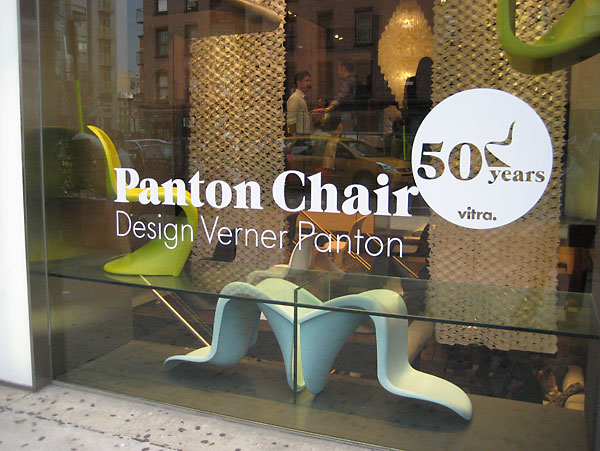 The cocktails were flowing and food was passed around while people mingled around. It was a press event so there was room to move around unlike past parties I've attended at Vitra.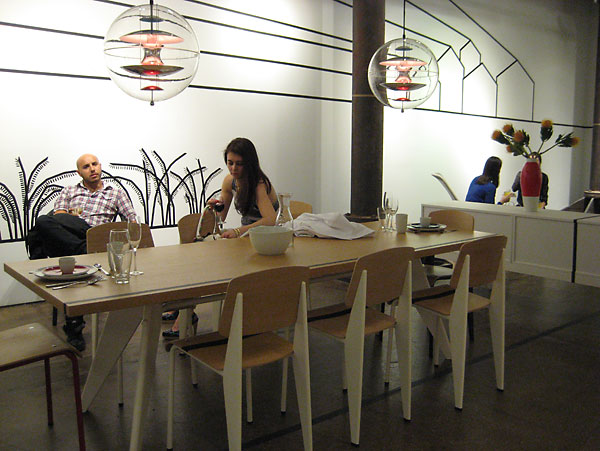 Downstairs was a display with lines taped across the floor, furniture and up the walls. The new Chairless by Alejandro Aravena was also set up for people to try.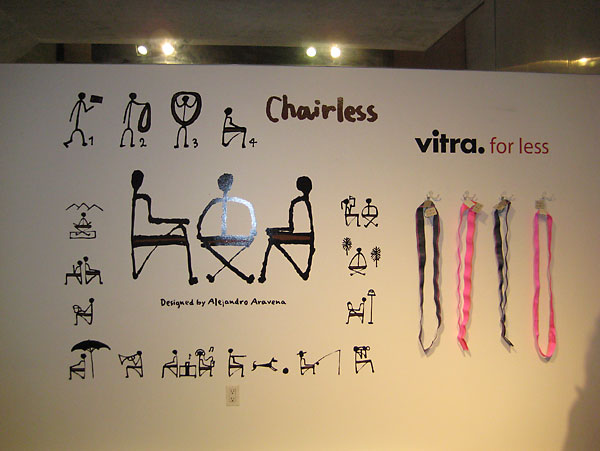 Next up was the Duravit showroom in the Flatiron District. The showroom had been recently renovated and was looking fresh and clean. I saw some people I knew and met some interesting new people.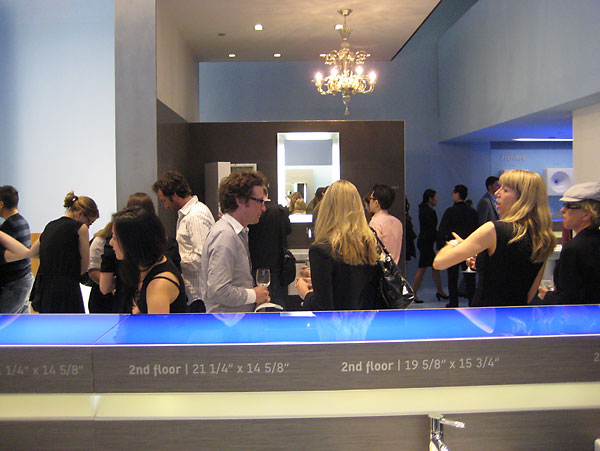 The last stop for the evening was the DOM Showroom in SoHo for the Architizer party. Interestly, this showroom was the first place I went when I attended NY Design Week for the first time three years ago. I hadn't been back since.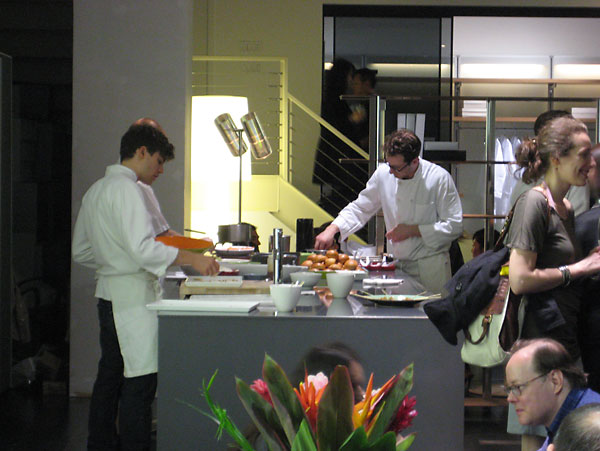 The party was hopping with lots of tasty food, cocktails and champaigne prepared and served on Valcucine kitchens.
After three events in three areas of Manhattan, I was done for the night. This is a marathon, not a sprint and this one has just begun.
If you can't be in New York for Design week, you can follow kontaktmag on Twitter for real-time pictures and comments and check back for more recaps throughout the week.