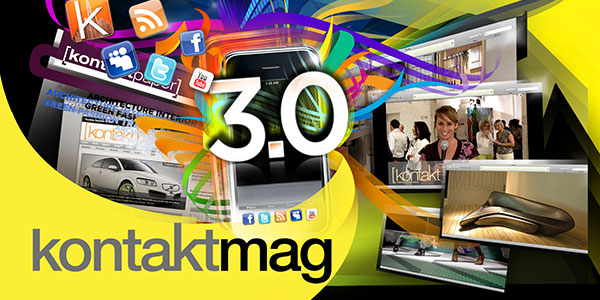 What is kontaktmag 3.0? That is the question we have been thinking about for the past few months.
The 3.0 is simple. This is the third major update of the kontaktmag web site. But the concept of 3.0 goes way beyond a simple web site redesign. This new web site has over 200 articles and almost 2000 images. We've also added a feedback feature so you can interact with us and others about the stories we publish. We would love to hear from you.
We have many things planned for the coming year including monthly video podcasts, desktop widgets and even a kontaktmag iPhone application.
Sign-up for our email newsletter and the RSS feeds to stay on top off the latest design innovations around the world and we'll also keep you posted on some great events.
kontaktmag 3.0 is about getting connected.